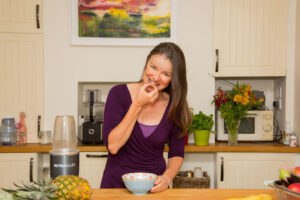 Re-Focus
RE-FOCUS on getting back on track or getting started with healthy eating habits.
Includes a Health & Energy Review 1-2-1 session, 4x online learning sessions covering all nutrition topics, including workbooks and recipes, Q&A email after each module, and a Review 1-2-1 session to review questions and progress.
Re-Vitalise
RE-VITALISE YOURSELF AND FEEL YOUNG AGAIN! 
This programme comprises of 8 x 45-mins one-to-one Health, Nutrition and Lifestyle coaching sessions, which can take place in person or via zoom.
RESTORE
RE-STORE  your health by addressing the root cause, rather than just the symptoms.
This programme comprises of one-to-one Nutritional Therapy sessions and Functional Testing and is highly personalised.
4-week group programme
"Eat Wellbeing"
These programmes take place 4x per year, and are a great way to learn, interact and get started on your health journey. Find out when the next one starts.
Rest & Restore Programme: Holiday in Ireland
Duration: 8 days
This is a taylor-made programme in which I will show you some beautiful parts of Ireland, where you stay in small guesthouses and get to see the real Ireland. You will learn about Irish history and culinary history, as well as hear many stories and legends. This is a relaxing way to get to know the country and people. You will have time to savour each location and take time out.
Corporate Wellness Programmes
Busy work environments, job stress, lack of sleep and unhealthy diets can lead to a real loss in motivation and productivity. I provide a 'Lunch & Talk' service and a 4-week corporate wellness programme to help get busy professionals back to 100%.
20 Minutes Can Change Your Life!
Our bodies are absolutely amazing and when we look after them well, and feed them only what they are designed to deal with, they will look after and make us feel and look great again!
Let me help you along the way!
Are you fed up putting up with sign of ageing and want to turn back the clock?
Here is the solution!
Find plenty of tips and information what foods and lifestyle choices are now necessary if you want to continue living an active and healthy life in your 50's, 60's and beyond!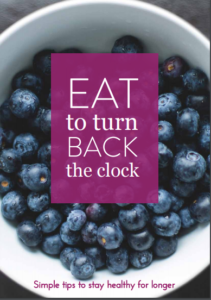 Note:  Don't worry, I won't spam! You are subscribing to my monthly newsletter with latest info, upcoming programmes, articles, and recipes.