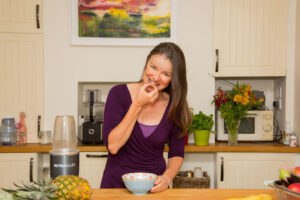 Re-Focus
Duration: 8 weeks
This program is ideal for you if you already have a good understanding of healthy eating or low GI diets and just want to refocus after you have slipped back into old habits.  It is also ideal for anyone who has already done one of my courses or workshops and needs some extra support.
Revive
Duration: 8 weeks
This is the most popular program and is ideal if you a looking to develop lasting and sustainable eating habits. You won't be on a fad diet, but rather learn to create sustainable change in an easy way, without counting calories or points or embarassing weigh-ins.
Restore
Duration: 8 weeks
During this program you will get the most support with weekly consultations. It is ideal if you are addressing more complex health issues and are trying to get to the root cause of those.
Group Workshops
I am regularly conducting group workshops in small groups, some over a 4-week period, others over 6-weeks (The Brain Health Programme). You will get tasks and "homework" each week and during the class we have time to discuss how you have been getting on. The groups are ideal if you do not want to spend much money but still want to get started. They also give great support.
Diet Diary Analysis
If you think you are eating healthily already but are still experiencing some health issues or can't lose those stubborn pounds, let me have a look at your current diet and advise you on how you can improve it.
Supermarket Shopping
This programme is perfect for anyone who is confused by the many "healthy" options available and the food labels in your supermarket aisles and wants someone to walk them through it in practice.
Kitchen Overhaul
This programme is ideal for someone who is confused on what is actually "healthy" and wants someone to come in a help with your cupboards, kitchen and equipment as well as answer any questions you have.
Rest & Restore Programme: Holiday in Ireland
Duration: 8 days
This is a taylor-made programme in which I will show you some beautiful parts of Ireland, where you stay in small guesthouses and get to see the real Ireland. You will learn about Irish history and culinary history, as well as hear many stories and legends. This is a relaxing way to get to know the country and people. You will have time to savour each location and take time out.
Corporate Wellness Programmes
Busy work environments, job stress, lack of sleep and unhealthy diets can lead to a real loss in motivation and productivity. I provide a 'Lunch & Talk' service and a 4-week corporate wellness programme to help get busy professionals back to 100%.
20 Minutes Can Change Your Life!
Our bodies are absolutely amazing and when we look after them well, and feed them only what they are designed to deal with, they will look after and make us feel and look great again!
Let me help you along the way!
Are you fed up putting up with sign of ageing and want to turn back the clock?
Here is the solution!
Find plenty of tips and information what foods and lifestyle choices are now necessary if you want to continue living an active and healthy life in your 50's, 60's and beyond!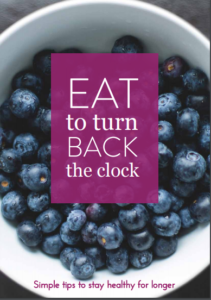 Note:  Don't worry, I won't spam! You are subscribing to my monthly newsletter with latest info, upcoming programmes, articles, and recipes.