Workshop 
Healthy Golf – Golf for health
Escape for a couple of hours and gain new insights into the game of golf and your health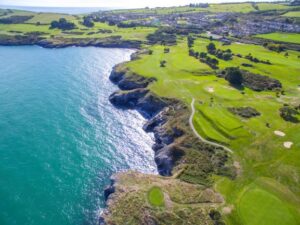 Improve your golf and your life!
January 2023
"Golf is the closest game to the game we call life. You get bad breaks from good shots; you get good breaks from bad shots – but you have to play the ball where it lies." –
Bobby Jones
Front Nine: What Golf can teach you about healthy eating and lifestyle
We can learn so much from the game of golf about life and ourselves – and in this novel approach, Ilona will show you what the game can actually show you about your approach to healthy eating.
We can often be really frustrated with our game, and similarly, we can often get very frustrated with our healthy eating and lifestyle, esp. when we fall back into old habits, just when we thought we had it all sorted.
After this hour or so, you will come out with some great insights that will help improve not only your approach to golf but to your health in general.
HALF WAY HOUSE
During the break, you will get to taste some healthy snack options that you can easily eat on the golf course, and we'll show you how easy you can make these at home.
Back Nine: Nutrition & Lifestyle tips for a better golf game.
These tips will help you gain more focus and keep up your energy throughout your game. Find out the best foods to give you a real and sustainable energy boost for the coming four hours and brain foods to keep your mood and concentration levels up. Learn what snacks won't cause a drop in energy and keep you going. And see what foods help you recover after your round, so you will have enough energy to go for a second round if you wanted to. Also, discover what anti-inflammatory foods to eat to avoid joint or other pain while playing.
Who is this workshop for?
All golfers
Especially golfers who want to improve their game
Golfers who want to look after their health and be able to enjoy the game until a high age
Golfers who often need to take painkillers to even be able to play
Golfers who often feel exhausted after playing 18-holes
Golfers who feel they could do better physically but losing concentration often
Anybody who has an interest in health and wants to find out how to keep energy levels and focus up – when outdoors for a few hours (for example hikers)
 What's included?
– Welcome herbal tea or herb-infused water
– Relaxing and focusing meditation
– 2 apprx 1h-long sessions of presentation, tasks, discussions
– Demo on how to make healthy treats
– Samples of healthy treats and herbal tea and herb-infused waters
– Good bag to take home
€25 per person
20 Minutes Can Change Your Life!
Our bodies are absolutely amazing and when we look after them well, and feed them only what they are designed to deal with, they will look after and make us feel and look great again!
Let me help you along the way!
Are you fed up putting up with sign of ageing and want to turn back the clock?
Here is the solution!
Find plenty of tips and information what foods and lifestyle choices are now necessary if you want to continue living an active and healthy life in your 50's, 60's and beyond!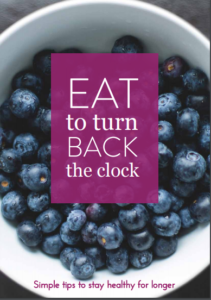 Note:  Don't worry, I won't spam! You are subscribing to my monthly newsletter with latest info, upcoming programmes, articles, and recipes.