Workshop 
Healthy Golf – Golf for health
Escape for a couple of hours and gain new insights into the game of golf and your health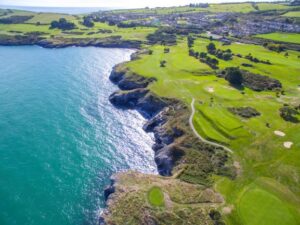 Improve your golf and your life!
March 2023 (date tbc) –  Wicklow Golf Club – 1 Full Day
"Golf is the closest game to the game we call life. You get bad breaks from good shots; you get good breaks from bad shots – but you have to play the ball where it lies." –
Bobby Jones
Front Nine: Nutrition & Lifestyle tips for a better golf game.
These tips will help you gain more focus and keep up your energy throughout your game. Find out the best foods to give you a real and sustainable energy boost for the coming four hours and brain foods to keep your mood and concentration levels up. Learn what snacks won't cause a drop in energy and keep you going. And see what foods help you recover after your round, so you will have enough energy to go for a second round if you wanted to. Also, discover what anti-inflammatory foods to eat to avoid joint or other pain while playing. You'll receive a 9-hole scorecard to check your progress.
Back Nine : Mindful Golf
We can often be really frustrated with our game, and similarly, we can often get very frustrated with our healthy eating and lifestyle, esp. when we fall back into old habits, just when we thought we had it all sorted.
This part of the workshop is facilitated by Caitriona Fogarty, a life-coach and passionate golfer who looks at the Wheel of Life, the Wheel of Golf, concentration exercises, stretches for golf, bodyscans, balancing exercises, pre- and post round routines and lots of mindset tips for great golf – but also for your life in general.
Who is this workshop for?
All golfers
Especially golfers who want to improve their game
Golfers who want to look after their health and be able to enjoy the game until a high age
Golfers who often need to take painkillers to even be able to play
Golfers who often feel exhausted after playing 18-holes
Golfers who feel they could do better physically but losing concentration often
Anybody who has an interest in health and wants to find out how to keep energy levels and focus up – when outdoors for a few hours (for example hikers)
 What's included?
– Workshops on various aspects of healthy living, apprx. 4 – 5 hours in total 
– Tea/Coffee breaks with healthy treats 
– Demo on how to make healthy treats
– Practical tips and recommendations that you can implement straight away
– Recipes
– Scorecard to keep track
– Personal 1-2-1 session with Nutritional therapist Ilona or Lifecoach Caitriona
€ 95  per person
20 Minutes Can Change Your Life!
Our bodies are absolutely amazing and when we look after them well, and feed them only what they are designed to deal with, they will look after and make us feel and look great again!
Let me help you along the way!
Are you fed up putting up with sign of ageing and want to turn back the clock?
Here is the solution!
Find plenty of tips and information what foods and lifestyle choices are now necessary if you want to continue living an active and healthy life in your 50's, 60's and beyond!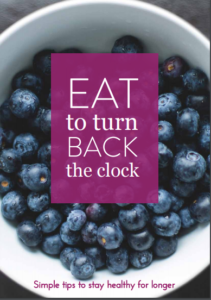 Note:  Don't worry, I won't spam! You are subscribing to my monthly newsletter with latest info, upcoming programmes, articles, and recipes.