Corporate Wellness Programmes
Does your company offer Wellness programs to your staff?
Eating a balanced diet has a huge impact on overall health and energy levels. The one thing most people notice once they eat a better diet, is that their energy levels improve.
If the energy levels of your staff improve, you will be able to see better productivity. Zest4Life Nutritional Therapists and Health Coaches have run these programs in companies and have overall all seen a decrease of sick leave in their staff, and other health benefits, but benefits such as lower stress levels and overall happier staff.
Speak to me today or browse some of my corporate options below.
One Day – Mini-Consultations
My one-day mini-consultations can be very beneficial for employees that interested in adopting a healthier lifestyle and boost their energy levels.
I come into the company on an arranged date and spend the whole day hold mini-consultations for your staff. Each of your staff members will get very personalised 15-20min consultations where they can ask me any of the questions they have around their nutrition or their health concerns.
For these consultations a quiet room within your company would be required for privacy. 
Lunch & Talk
During a lunch, I can meet your staff and give a themed presentation such as:
"Kick start healthy eating"

"Eating well to manage stress"

"Eating well to boost your energy"

"Eating well for better immunity"

And more.

These talks are not only informative, but also engaging with the audience and provide many practical tips.
These talks can be tailored to your availability and schedule, but I suggest a minimum of 30min up to a maximum of 60min.
Depending on your needs, I also provide a series of 3 or 4 talks over a number of weeks.
4 Week Corporate Programmes
My 4-week corporate programmes are very similar to the ones I usually teach to my groups or online groups, complete with Health Assessments, Recipes, "Instructions", shopping list, and all the motivation and support.
I come into your company on 5 days over the course of the programme for approx. 1 hour to motivate and educate your staff that are taking part in the program, at a time that suits you.
These programs are designed to help the participants understand the importance of healthy eating but shows how easy it can be. The recipes are designed to keep you full and satisfied and are very easy to follow. Yet, they are highly nutritious and have been proven that people will lose weight if they fully stick to the plans.
Being in a group with like-minded colleagues keeps everybody motivated and engaged, and therefore has a big success rate. I am there for any questions and to deal with any obstacles the participants might have.
These programs can also take part in a closed on-line group, which would allow your staff more flexibility to access the program anytime from anywhere.
Please contact me to discuss further details and options, based on your company's needs and availability. Cost depends on the time and involvement and I will quote after we discussed your needs.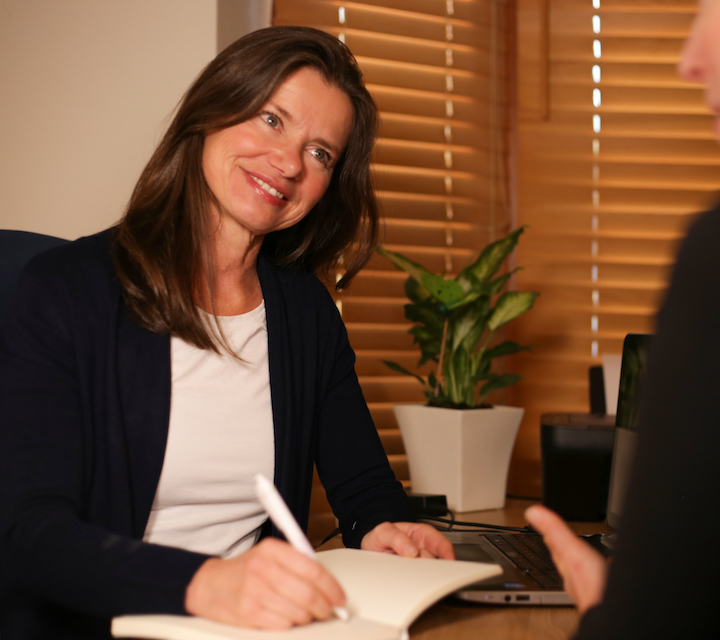 Training & Qualifications
I trained to become a Nutrition & Health Coach at the IINH (Irish Institute for Nutrition & Health) with a BTEC and ITEC Qualification, and then continued on to train as Nutritional Therapist (Crossfield).
While I was studying I also worked for a weightloss clinic, motivating and supporting many people on their weight loss journey.
Kind Words from My Clients
Still not sure?
Book a free 20-minute discovery chat with me.
If you are still unsure about which option is right for you, let me help! Book a 20 minute chat with me and I can answer any questions you have. 
Hi, I'm Ilona Madden, certified Nutritional Therapist and Health & Lifestyle Coach.