When I was just over 40, I was unhappy, unfit, and I was putting on weight which I couldn't shift any more. Sound familiar?
I often felt so tired,  I couldn't even get out of bed and I was not in a good place mentally either. I blamed getting older and my under-active thyroid.  However, after seeing a Nutritional Therapist, I made small changes which had a huge effect on my energy levels and general well-being. This extra energy motivated me to start running again, which motivated me to look even deeper into what I was eating. And I had even more energy to train even more. I was on an upward spiral.
The changes were so profound that I knew I had to share this knowledge.
I trained to become a qualified Nutrition & Health Coach at the Irish Institute for Nutrition & Health then continued on to train as Nutritional Therapist (Crossfield).
Now, I help busy women who want to get their energy back, feel like their "old" self again and want to spend their lives happy & healthy. I do this by getting to the root cause and finding the right nutrients they need right now, but most importantly with the right coaching tools so they can achieve their own health goals. I'm not just give nutrition plans, I also give confidence to follow one.
It is not just about knowing WHAT to do, it's about finding ways of the HOW and WHY.
I passionately believe (and I am living proof of it) that you can be fitter & stronger and have more energy at any stage in your life. I want to make you feel empowered to take charge of your life and health through nutrition & lifestyle, if what you've been trying so far has failed and let you down. 
Read about me in the newspaper: Bray People 2014, Irish Independent 2019
Read the story how it all began in this "Student Feature" article of my college.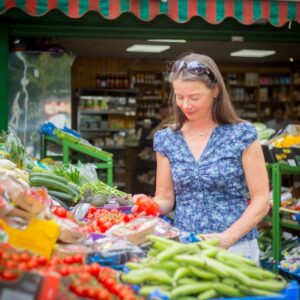 Healthy eating does not mean boring diets or deprivation. Healthy eating means eating nutritious and satisfying foods that nourish & heal your body.
20 Minutes Can Change Your Life!
Our bodies are absolutely amazing and when we look after them well, and feed them only what they are designed to deal with, they will look after and make us feel and look great again!
Let me help you along the way!
Training & Qualifications
I trained to become a Nutrition & Health Coach at the IINH (Irish Institute for Nutrition & Health) with a BTEC and ITEC Qualification, and then continued on to train as Nutritional Therapist (Crossfield).
While I was studying I also worked at Orsmond Clinics, motivating and supporting many people on their weight loss journey.
As a qualified, certified Nutritional Therapist, I am a member of the professional association (NTOI). Every NTOI member must comply with the NTOI Code of Ethics and meet on-going CPD requirements.
Kind Words From My Clients
If it can happen for them, it can happen for you!
I always felt good after a session with Ilona
I came to see Ilona because I was not happy with my health. I had no energy, was always tired, was not sleeping, and had IBS symptoms. I loved the programme because it was highly informative and Ilona was very supportive. The programme was easy to follow and enjoyable. Ilona was so supportive and there… was no judgement if I had a bad day or week. She answered any queries I had and was great at sending me information on recipes, links to exercises etc. I am feeling a lot better. My attitude and knowledge towards food and my overall health have changed. I feel a lot more equipped to cook healthier meals and to deal with any IBS flare-ups. My energy increased so much. I was sleeping better. My nails grew stronger. My mood was so much better. I realised I could still have nice meals but just smarter ways of cooking them. My mood really lifted because I wasn't as tired all the time. Halfway through my programme with Ilona, I found out I was pregnant. Ilona was so supportive. She helped me tweak my diet so both myself and baby were getting all the right nutrients. I was on supplements Illona had recommended for my IBS symptoms and a multivitamin. I had to stop taking them which I was extremely anxious about as they had really helped control the IBS symptoms and increased my energy etc. Ilona was so helpful in giving me alternative tips and ideas to help with the symptoms, certain foods, teas, meditation links etc. This is my second pregnancy, and I am so happy I was with Illona when I got pregnant. I was so much healthier and happier with my body and health going into this pregnancy and it really helped keep me on track during the pregnancy.  I gained so much weight and my diet was bad with my first pregnancy compared to this one. I would recommend Ilona's programme to anyone. She is so supportive. Knowledgeable and non-judgmental. I always looked forward to our online sessions. It wasn't just a nutritional talk; we always had a nice chat too and I always felt so good after it. I cannot wait to do another programme with her after I have the baby. Read more "I always felt good after a session with Ilona"
Sharon Donnelly
Dublin
Are you fed up putting up with sign of ageing and want to turn back the clock?
Here is the solution!
Find plenty of tips and information what foods and lifestyle choices are now necessary if you want to continue living an active and healthy life in your 50's, 60's and beyond!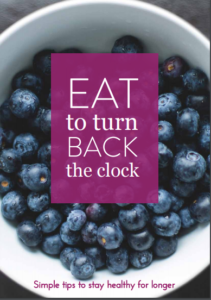 Note:  Don't worry, I won't spam! You are subscribing to my monthly newsletter with latest info, upcoming programmes, articles, and recipes.