Programmes
Rest and Restore: Holiday in Ireland
Rest and Restore: Holiday in Ireland
Duration: 8 Days – Dates: April 2021
With this programme you will spend 8 days in Ireland in 3 locations, in a small group of like-minded people. The focus is to relax but also to learn a little bit about Ireland, about both ancient and recent food traditions and to learn about healthy eating in a relaxed way.
You will be staying in small luxurious guest houses where you will be served excellent home-cooked meals. You will also get the benefit of yoga and pilate sessions and relaxing walks in beautiful scenery.
Overnight stays are in Wicklow, Kerry and Connemara. Guest Houses and exact itinerary to be confirmed on enquiry.
Minimum participants – 7, maximum participants – 15.
20 Minutes Can Change Your Life!
Our bodies are absolutely amazing and when we look after them well, and feed them only what they are designed to deal with, they will look after and make us feel and look great again!
Let me help you along the way!
Are you fed up putting up with sign of ageing and want to turn back the clock?
Here is the solution!
Find plenty of tips and information what foods and lifestyle choices are now necessary if you want to continue living an active and healthy life in your 50's, 60's and beyond!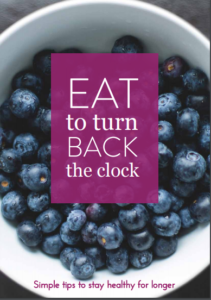 Note:  Don't worry, I won't spam! You are subscribing to my monthly newsletter with latest info, upcoming programmes, articles, and recipes.