Some of my clients have started seeing results by the end of week 2, how exciting is that?
The Nutrition & Lifestyle Transformation Programme
RE-VITALISE YOURSELF AND FEEL YOUNG AGAIN! 
,
 This 3-months programme comprises of 8 x 45-mins one-to-one Health, Nutrition and Lifestyle coaching sessions, which can take place in person or via zoom.
These sessions help you identify solutions to help your healthy eating habits and lifestyle. 
The programme is based on my 3 pillars Educate – Support – Empowerment. 
After the 3 months, you will have gained more knowledge about what healthy eating can look like for your personally, you will have had the support and accountability and you will feel empowered to apply your new knowledge and your new habits moving forward. 
This programme is a personalised nutrition programme where you not only learn WHAT types of foods help you feel full of vitality and energy, but more importantly, HOW to best fit the recommendations into your lifestyle.
You might even feel younger than ever before!
This programme is for you, if
You know that you cannot continue eating the way you are at the moment, as it has a negative impact on your health.
You don't know where to start because there is so much confusing information out there.
You don't want to put up with all your symptoms of getting older anymore and know something needs to change.
During the 8 weeks, we will together put a plan in place that suits YOUR lifestyle and YOUR food likes and dislikes. At the same time, we are making sure that you will nourish your body with those nutrients that you need most based on YOUR health history.
Each week, we review the plan, see what works and what does not, and why. I will support you with the right coaching tools and help you stay motivated. We will track your progress each week and you will be held accountable for.  It is a combination of learning about Nutrition and Health Coaching helping understand eating behaviours.
Let me be your Personal Health Coach !
What is included in the programme?
Over a 3 months period, you will receive

8 x 45minutes Health, Nutrition & Lifestyle coaching calls in person or online

Reviews of the agreed protocol, food diary and worksheets and creating a new "Focus" for the following week.

Follow-up email after each session with details of what has been discussed and a new action plan.
Accountability throughout the 3 months.
Full support via email in between the sessions
€595.00 (+VAT)
20 Minutes Can Change Your Life!
Our bodies are absolutely amazing and when we look after them well, and feed them only what they are designed to deal with, they will look after and make us feel and look great again!
Let me help you along the way!
Are you fed up putting up with sign of ageing and want to turn back the clock?
Here is the solution!
Find plenty of tips and information what foods and lifestyle choices are now necessary if you want to continue living an active and healthy life in your 50's, 60's and beyond!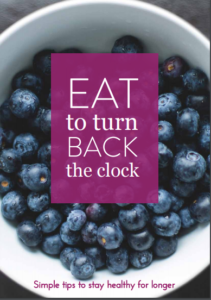 Note:  Don't worry, I won't spam! You are subscribing to my monthly newsletter with latest info, upcoming programmes, articles, and recipes.