RightFood4U
certified Nutritional Therapy
and Health & Lifestyle Coaching
EDUCATE   |   SUPPORT   |   EMPOWER
"Are you fed up putting up with symptoms of aging and would just love to turn back the clock?" 
Are you fed up putting up with symptoms of getting older?
You still have so much to do.
You still have so many plans.
You still have so much to give.
But…
You feel too tired too often to do what you'd love to do.
You feel pain in your joints that stop you from these long walks you loved to do.
You can't concentrate and focus to keep up with your grandchildren. 
Getting older does not mean that you need to put up with a lack of energy, loss of brain sharpness, joint or other pains, weight gain, and many more other "symptoms" of getting older.
Quite often, it is actually, simply a lack of important nutrients and that we are eating the "wrong" types of foods. Our bodies work differently once we reach the age of 40, so we need to adapt. Doing and eating what you did in your 30's and generalised nutrition advice is not enough anymore.
In my programmes, I explain and advice my clients how our bodies change and how to best adapt.
I support them on their journeys in whatever way is needed.
And I empower my clients to take their health back. 
Book your complimentary "Health&Energy Review" now!
Together, we will look at your current health and energy.
We will discuss where you'd like to be and what you want your life to look like, and what you no longer want to put up with.
And I will show you where to start, what to look out for and most importantly what you can do right now!
Please book your 30-mins chat in the diary below.
If you don't find a day or time that suits you, please contact me and we can try to find an alternative time.
Re-FOCUS
RE-FOCUS on getting back on track or getting started with healthy eating habits.
Includes a Health & Energy Review 1-2-1 session, 4x online learning sessions covering all nutrition topics, including workbooks and recipes, Q&A email after each module, and a Review 1-2-1 session to review questions and progress.
This programme is an ideal way to get a better understanding of what healthy eating REALLY is. It will give you the clarity to understand the often conflicting information. 
After the training sessions, you will feel more confident to make healthier choices. Previous clients report more energy, better sleep, better concentration, improved mood and simply more vitality and zest for life! 
REVITALISE
RE-VITALISE YOURSELF AND FEEL YOUNG AGAIN! 
This programme comprises of 8 x 45-mins one-to-one Health, Nutrition and Lifestyle coaching sessions, which can take place in person or via zoom.
This programme is a personalised nutrition programme where you not only learn WHAT types of foods help you feel full of vitality and energy, but more importantly, HOW to best fit the recommendations into your lifestyle. 
After the 8 sessions, you will more energy and vitality which helps you stick to your newly learned habits. You will enjoy your food more, you will have created a healthier relationship with the sweet things in your life and you are on the right path to a longer and happier life as you are getting older. You might even feel younger than ever before! 
RESTORE
RE-STORE  your health by addressing the root cause, rather than just the symptoms.
This programme comprises of one-to-one Nutritional Therapy sessions and Functional Testing and is highly personalised.
Previous clients have put their diabetes into remission. Others are reporting an increase in energy that they never thought possible. A few of my clients have been able to walk long distances again without a walking stick or without pain. And many of my clients enjoy their food again without that feeling of bloating, cramping or heartburn.
If you feel you've been putting up far too long with not feeling 100% but haven't been able to find out why this programme could offer a life-changing solution for you.
Are you fed up putting up with sign of ageing and want to turn back the clock?
Here is the solution!
Find plenty of tips and information what foods and lifestyle choices are now necessary if you want to continue living an active and healthy life in your 50's, 60's and beyond!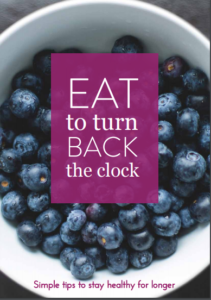 Note:  Don't worry, I won't spam! You are subscribing to my monthly newsletter with latest info, upcoming programmes, articles, and recipes.
About Ilona Madden
Certified Nutritional Therapist and Health & Lifestyle Coach
I passionately belief (and I am living proof it) that you can be fitter & stronger and have more energy than in your 20's and 30's by making some changes to your diet and lifestyle, even if you don't like cooking complicated meals and don't like going on a treadmill for hours.
I've been there, and now at 58, I am now fitter and more energetic than I've been in my 30's ! And you can be that too!
Don't let your age slow you down!
Corporate Programmes 
Does your company offer wellness programs to your staff? Speak to me today or browse some of my corporate options by clicking the button below.
Online Programmes
I periodically provide a number of online group programmes for those looking for guidance but prefer to go at it under their own motivation.
My Latest Articles
Read my monthly blogs on various topics of Healthy Eating and Lifestyle.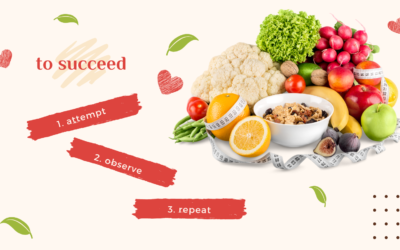 It's a mistake we often make: When things don't work out quickly the way we want them, we tend to look for all sorts of "proof" as to why this just doesn't work for us.
As long as you are doing and taking the right steps towards your goals and desires, you cannot fail. Because everything that doesn't work out was necessary in your learning process. Every mistake is an opportunity to learn from it and become better at it.
January was "Liver Awareness Month" – Find out why we all need to pay more attention to our livers if we want to live a long life full in our best health. When we focus on healthy eating, we focus generally on the things we should or should not be eating. And yes,...
Do you remember your best-ever New Year's Resolution? The one you wrote out and the one you stuck to and that stayed with you for the rest of your life because it was so brilliant? If you do have an answer to this question, you are certainly the minority. If at all,...