wellness retreats
Golf Wellness Retreat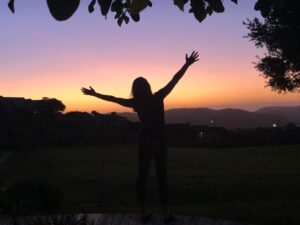 Escape to an relaxing and transformative 3-day golf wellness retreat.
Re-discover your love for the game! 
Get pampered & relaxed, improve your golf and your health!
Venue: Ireland (location to be confirmed)
Date: April 2023 Fri – Sun (exact date to be announced soon)
"Golf is the closest game to the game we call life. You get bad breaks from good shots; you get good breaks from bad shots – but you have to play the ball where it lies." –
Bobby Jones
Golf can teach us a lot about life. It can be frustrating at times and exhilarating at others. Often, we approach a healthy lifestyle in the same way – we start full of enthusiasm, have one blip and give up because we feel we just can't do it. In this very unique approach, we will show you what you can learn from the game of golf about yourself, your mindset and your resilience. And with some exercises and techniques, we show you how these insights can not only improve your golf but also your whole life!
Gift yourself the space and time to look at golf in a holistic way!
Who is this retreat for?
All golfers
Anyone who wants to be able to play golf up into a high age
Anyone who is willing to embrace a healthy lifestyle and nutrition
Anyone who is open to self-improvement
Anyone who wants some time out with like-minded golfers and health enthusiasts
 What's included?
2 x Overnights at
1 Welcome drink & healthy nibbles on arrival, 2 dinners, 2 breakfasts, 2 lunches, 
1 x 30-minutes Spa Treatment (can be extended, subject to availability) – Can be booked as soon as the deposit has been paid.
Yoga, Meditation, Grounding, sea swimming, golf warm-up and stretching exercises, golf drills
1 Workshop on What golf can teach us about healthy lifestyle
1 cooking demo on how to make healthy snacks
1 Workshop on Best Nutrition to keep your energy and focus up during the game
1 x 30-mins private consultation with Nutritional Therapist Ilona
1 x 30-mins private coaching session with life-coach
1 x 60-mins Golf group lesson
Walks, Relaxation, Time out with like-minded, time out for just yourself
 How will your days look like?
As soon as you arrive you feel instantly relaxed. You will be greeted by your host and shown around the facilities and your luxurious bedroom. Take the time to arrive and start unwinding with a walk or time in the pool, are maybe use your free spa treatment. 
In the evening, gather in the relaxation lounge with us for your welcome cocktail and healthy nibbles. Make heartfelt connections with like-minded people joining you on this retreat and share your powerful intention for the weekend.
A delicious dinner, featuring local produce and an abundance of both inspiration and options, whilst chatting with the other retreat guests and reflecting on your intentions comes next. Your evening meal is followed by a soothing evening meditation and relaxation practice, to ensure you get the best night sleep of your life! Heading straight for your PJs after this is totally acceptable but if you're more inclined to stay up a while longer and bond with your new community, a cosy corner of the cocktail bar is perfect.
The following day will start with an energising grounding and  yoga practice that is geared at all levels of experience and fitness, weather permitting we might even do the class outdoors. Some might like a dip in the cold ocean to get some VitaminSea.
After our nourishing breakfast, we will start the first workshop during which we will explore what golf can teach us about healthy lifestyle and eating. You will come away with a new way of looking at the game and your eating habits.
During the break, we will do a cooking demo on how to prepare some healthy snacks for the golf course to keep energy levels up without the usual sugar slump, that often causes our focus to drop as well. You will sample these snacks with herbal teas.
After the break, you will learn about healthy nutrition before, during and after golf. Find out how you can be best prepared with the right nutrients for your game, how to keep the energy and focus up, and how to feel still full of energy after your round (and ready to keep going for the rest of your day).
We will then have our lunch – weather dependent as a picnic followed by a relaxing stroll on the grounds. 
The afternoon is free or you can attend the group golf session where you'll also learn some golf specific exercises and movements to create that muscle memory that's so important for consistent golf.
We meet again that evening for a pre-dinner cocktail and nibbles and reflect on the day before our nutritious dinner. After dinner, we will practise another meditation and wind-down exercise to prepare us for a sweet nourishing night's sleep.
Waking up rejuvenated, we start our day with another energising yoga practice and some golf specific warm-up exercises before our yummie breakfast.
We will have a brief summary before we get out on the golf course for a fun competition where we can put all that we learned into practise. A snack lunch will be provided for the round. 
Time permitting, each participant will also receive a personal one-to-one health consultation with Ilona and a life coaching session during those 3 days, or afterwards. 
Terms & Conditions
As soon as you confirm your space by paying the deposit of €100 per room, you can book your 30-mins spa treatment that is included in the package and you can book your 1-2-1 Health consultation. The sooner you book, you will get your preferred time. 
The cancellation policy is 72 hours prior to arrival, to get the full terms & conditions, please contact Ilona.
€599 per person sharing
20 Minutes Can Change Your Life!
Our bodies are absolutely amazing and when we look after them well, and feed them only what they are designed to deal with, they will look after and make us feel and look great again!
Let me help you along the way!
Are you fed up putting up with sign of ageing and want to turn back the clock?
Here is the solution!
Find plenty of tips and information what foods and lifestyle choices are now necessary if you want to continue living an active and healthy life in your 50's, 60's and beyond!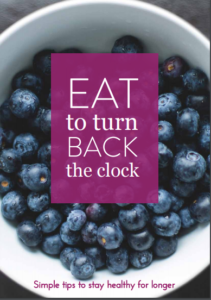 Note:  Don't worry, I won't spam! You are subscribing to my monthly newsletter with latest info, upcoming programmes, articles, and recipes.