Programmes
Let's get rid of 2020 lbs!
And step into a happier & healthier 2021!
During this 4-week online course you will get more clarity of how healthy & happy can feel.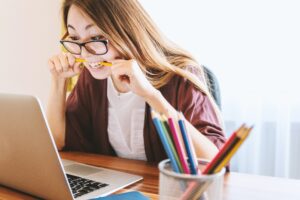 Are you feeling stressed and overwhelmed?
Do you feel everything is out of control?
Are you fed up with 2020 and with the extra pounds you've put on?
After this course, you will feel
energised and motivated.
ready to tackle your sugar cravings.
in control again.
You will have a better understanding how stress, sleep, movement and nourishment are all connected so it will be easier for you to make healthy choices in the future.
4-week group online course
Are you fed up with 2020?
And maybe also with the few pounds you've put on during the restrictions over the past year? 
Would you like to step into 2021 happier and healthier? 
During the 4 live fun and interactive sessions in January, we will cover all aspects of healthy eating & lifestyle from nutrition, gut health, sleep, stress reduction and exercise – all aimed to help you create new or get back into sustainable habits. This is for you whether you are completely new to nutrition or already have a good understanding.
It's not just primarily to lose weight, but previous group participants have generally lost between 5-8lbs in the 4 weeks, but more importantly kept losing weight over the coming months and years. 
No calorie counting!
No weigh-ins!
No deprivation!
You'll be eating delicious, satisfying and nourishing foods that will keep you full for long, so that cravings won't have a chance to hit.
Even if you have a busy schedule and don't like to or have no time to cook, you will find the recipes and suggestions easy. And you'll discover lot's of tips & tricks to get good food into you. (Believe me, I've been there myself. I don't particularly like cooking, always have a very busy schedule, and I love my chocolate and red wine!)
As it's always more fun to try out new things in a group, so there be will be a Facebook group, where we can hold each other accountable for, support each other, and where I'll be there for all your questions.  
This is not a quick fix diet. This programme is about educating, motivating and supporting you to create new habits that will last long into a happier & healthier 2021!  
We will meet every Saturday (9th, 16th, 23rd, 30th January 2021) at 11am, but don't worry, if you can't make the live session, you will receive a recording. In fact, every participant will receive the recording and the notes. This is the best possible value you'll ever get this course for!
This course usually sells at €160, but because I'm not limited to numbers when doing it online, I can offer it for this very special price only this January!
€160   Special offer, only  €20.21
20 Minutes Can Change Your Life!
Our bodies are absolutely amazing and when we look after them well, and feed them only what they are designed to deal with, they will look after and make us feel and look great again!
Let me help you along the way!
Are you fed up putting up with sign of ageing and want to turn back the clock?
Here is the solution!
Find plenty of tips and information what foods and lifestyle choices are now necessary if you want to continue living an active and healthy life in your 50's, 60's and beyond!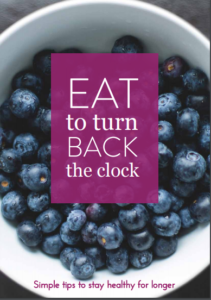 Note:  Don't worry, I won't spam! You are subscribing to my monthly newsletter with latest info, upcoming programmes, articles, and recipes.