Last Updated:  October 15, 2020
Who We Are
Our company is Right Food 4U and our website address is: rightfood4u.ie. This privacy policy will explain how our company uses the personal data we collect from you when you use our website.
What personal data we collect and why we collect it
Right Food 4U understands and respects the importance of your personal privacy and data protection. It is important for you to know that we are fully committed to achieving compliance with the EU General Data Protection Regulation (GDPR). We collect only the personal information that is necessary from you to process your inquiry for a lawful basis.  This happens when you make the personal choice to fill out a form or enter information on our site (via Our contact form, Email signup forms, Blog comment form). 
You can choose whether to provide this information. Providing this personal information is necessary to provide certain services. We collect:
Your Name (First & Last)
Email address
Telephone number
How we use/process your information
We lawfully process the information we collect from you only in the following ways, which are necessary to complete our potential business engagement: 
To follow up with you after correspondence you have voluntarily sent as an inquiry via email
How we protect your information
We implement a variety of security measures when a user enters, submits, or accesses their information to maintain the safety of your personal information. All information you supply is encrypted via Secure Socket Layer (SSL) technology. 
All communications are processed through a secure gateway provider and are never stored or processed on our servers.
Access and control of your information
You may choose to control or restrict the collection or use of your personal information in the following ways:
If you already subscribed to our website via an email signup form, you can unsubscribe using the link at the bottom of the next marketing email you receive.
If you have previously gave us access to your personal information by filling in a contact form or a booking form on this website, you may change your mind and contact us at any time by writing to or emailing us at: ilona@rightfood4u.com.
How we use cookies
Cookies are small files that a site or its service provider transfers to your computer's hard drive through your web browser (if you allow) that enables the site's or service provider's systems to recognize your browser and capture and remember certain information. They are also used to help us understand your preferences based on previous or current site activity, which enables us to provide you with improved services. We also use cookies to help us compile aggregate data about site traffic and site interaction so that we can offer better site experiences and tools in the future.
We only use this information for statistical analysis purposes via our internal server logs
A cookie in no way gives us access to your computer or any sensitive information about you, other than the data you choose to share with us.
In Summary, we use cookies to:
Compile aggregate data about site traffic and site interactions in order to offer better site experiences and tools in the future. We may also use trusted third-party services that track this information on our behalf.
When you first visit the site, you may be given the opportunity to accept the fact that we use cookies.  Additionally, through your web browser's settings, you can choose to have your computer warn you each time a cookie is being sent, or you can choose to turn off all cookies.  Since browser is a little different, look at your browser's Help Menu to learn the correct way to modify your cookies.
If you turn cookies off, or you reject cookies when you first visit our site, it won't affect your experience on this website, or prevent your access to it.
Third-party disclosure
We do not sell, trade, or otherwise transfer to outside parties any the personal information that you provide to us voluntarily unless we provide you with advance notice. 
We will otherwise not share your personal information with third parties except:
As required by law
As necessary to protect our interests
With vendors contracted by us who have agreed to keep this information confidential
Non-personally identifiable visitor information may be provided to other parties for marketing, advertising, or other uses.
Third Party Tracking
Right Food 4U may use third-party tracking tools to monitor and improve sites or to provide other information that may be of interest to users. These tools may collect the following information:
Internet protocol (IP) address for your computer/device
Internet service provider
Website from which you arrived
Operating system and web browser software
Date and time of your visit
Pages you visit on this site
Terms you use in our site's search engines
Third-party tools like Google Analytics help our website administrators track site usage, understand how users find sites, and improve website function and content.
Data Breach Notification
In order to be in line with Fair Information Practices we will take the following responsive action, should a data breach occur:
If such personal information is stored with us, we will notify you via email.
Are you fed up putting up with sign of ageing and want to turn back the clock?
Here is the solution!
Find plenty of tips and information what foods and lifestyle choices are now necessary if you want to continue living an active and healthy life in your 50's, 60's and beyond!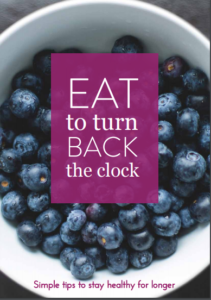 Note:  Don't worry, I won't spam! You are subscribing to my monthly newsletter with latest info, upcoming programmes, articles, and recipes.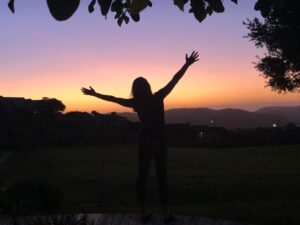 Escape to an relaxing and transformative 3-day golf wellness retreat.
Re-discover your love for the game! 
Take a weekend out for yourself - Improve your golf & your well-being
for life!
Venue: Tulfarris Hotel, Blessington
Date:  5th and 6th April 2024
"Golf is the closest game to the game we call life. You get bad breaks from good shots; you get good breaks from bad shots – but you have to play the ball where it lies." –
Bobby Jones
This weekend will be perfect for the start of the golfing season.

We will cover 
how you can keep your energy and concentration up during your game - with the right nutrition
how you will stay mindful and fully present - and in the zone - for the full 18 holes
the perfect stretches and movements to keep your body in the flow, flexible and strong for the game
what golf can teach us about resilience and life
how you can set realistic and achievable goals to get your handicap down - but also for all other aspects of your life!
We will do this by using various tried and tested methods that demonstrate life-changing and transformational results for your golf and overall wellbeing & health.
Golf can teach us a lot about life. It can be frustrating at times and exhilarating at others. Often, we approach a healthy lifestyle in the same way - we start full of enthusiasm, have one blip and give up because we feel we just can't do it. Bringing together years of experience in health & lifestyle coaching, Nutritional Therapy, elements of life-coaching, mindfulness practices, golf specific exercises, mindset training, business training, Ilona Madden and Caitriona Fogarty will be your main facilitators of this weekend.
Gift yourself the space and time to look at golf in a holistic way!
Who is this retreat for?
All golfers
Anyone who wants to be able to play golf up into a high age
Anyone who is willing to embrace a healthy lifestyle and nutrition
Anyone who is open to self-improvement
Anyone who wants some time out with like-minded golfers and health enthusiasts
 What's included?
Day Retreat (Saturday only)
1 x Overnights at the amazing Tulfarris Hotel & Golfclub, which is close enough to the city centre, but far away enough to get a real country feel and a sense of being away from the huzzle & buzzle of life.
 Dinner, 2 Lunches, lots of snacks, tea / coffees and other treats
Yoga, Meditation, Grounding, mindfulness practises, golf warm-up and stretching exercises, golf drills
1 Workshop on What golf can teach us about healthy lifestyle
1 cooking demo on how to make healthy snacks
1 Workshop on Best Nutrition to keep your energy and focus up during the game
1 x 60-mins Golf group lesson
Walks, Relaxation, Time out with like-minded, time out for just yourself
How will your days look like?
As soon as you drive up through the grounds of Orlagh House,  you feel instantly relaxed.
After a warm welcome by your hosts, we will all meet at 10 am on Saturday morning for tea/coffee and a healthy treat to set us up for the day.
After the introduction, we get centered and focused with a meditation and intention setting for the weekend.
10.30-12.00 First workshop: Gain resilience in golf and in life. What golf can teach us about life? How to achieve a great golf mindset.
12.00 – 12.30 Discussion round and Q&A
12.30 – 13.00 Your host will bring you to your rooms, time to settle in, take out your journal and take write down your thoughts about this morning's workshop.
13.00 – 14.00 Lunch in the dining rooms
14.00 – 15.00 Guided mindful walk on the grounds. Being fully present and mindful is a key element of golf, but because there's often too much time in between to chat, sometimes, it can be hard to re-focus. We will practice this during the walk.
 15.00 – 16.30 Second workshop on best nutrition to keep up energy and concentration during your 18-holes competition
 16.30 – 17.30 Cooking demo and tasting of healthy treats for the golf course
We put into practice what we just learned about healthy eating and will taste some of the delicious snacks.
 17.30 – 18.30 Re-energise with some yoga stretches designed to help you with your golf swing
19.00 Dinner and Relaxation
You will also have time during dinner to ask your hosts any questions on the topics you heard during the day and are encouraged to discuss these amongst the group
Sunday morning:
8.00 – 9.00 am We will start with an energising grounding and yoga practice that is geared at all levels of experience and fitness, weather permitting we might even do the class outdoors. Of course, you can also opt to have a lie-in!
9.00 – 10.00 am Nourishing Breakfast
10.00 – 11.00 Workshop on Commitment and goal setting mindset to improve your golf – Draw for the teams
11.00 – 12.30 Group Golf tuition to learn small changes that make big differences
12.30 – 13.00 Packing and check-out
14.00  Meet at (tbc) Golf Club for a Team tournament
18.30 Award ceremony for the winners and closure
Terms & Conditions
In order to confirm your booking a deposit of €100 per room is required. To get full terms & conditions and cancellation policies, please contact the organizer.
Min. 16 persons - max 27 
€ 399 per person