Some of my clients have started seeing results by the end of week 2, how exciting is that!
Duration: 8 weeks
This is the most popular programme, which addresses general health issues and eating habits and during which you will quickly see results.
With this programme, you learn the intelligent approach to healthy eating. You don't just go on a diet, you genuinely change your eating habits. It takes just 2 months to change habits. Once you create lasting, sustainable habits and are being held accountable, you are much more likely to succeed.
It often takes just a few small changes in your diet and your lifestyle to make a big impact of getting your energy and drive back, but you will need to find out what foods and nutrients are the right ones for you specifically. With the right guidance and motivation, within 8 weeks you will be empowered to know what your body needs and feel revived!
This programme includes:
Continuous support and motivation during the 8-week programme
Health & Energy Assessment and Food Diary
1 x 90 minutes diet and lifestyle consultation with analysis
Dietary and lifestyle recommendations
Practical tips, food plans and recipes all tailored to your needs
Seasonal recipes that are easy to make and family friendly
Full email support throughout with weekly check-ins
Continuous support, additional recipes and motivational tips throughout
4 x 30 minutes consultations, every 2 weeks (in person or via Skype)
Who is this program for?
This program is ideal for anybody with general health issues and for anyone who wants to lose weight. It will help you establish new eating habits and revive your energy and motivation. Learn healthy eating the easy way without restrictions, calorie counting and fad diets.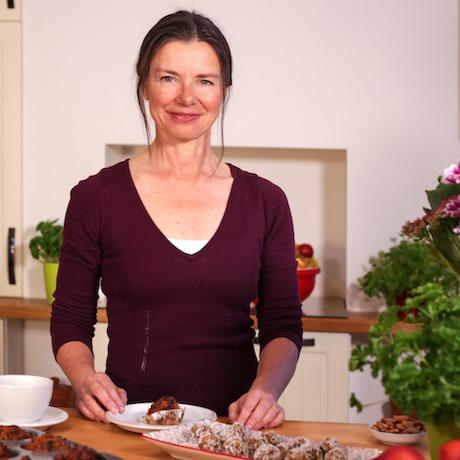 Are you ready to get started?
I know you are looking for the right solution for the issues you're having.
If you think this programme might be it, then let's get started.
To sign up for this programme, simply click the sign up button below. All payments are securely processed, and once complete, I'll get in touch with you to schedule our first meeting. 
Still not sure?
Book a free 20-minute discovery chat with me.
If you are still unsure about which option is right for you, let me help! Book a 20 minute chat with me and I can answer any questions you have. 
Hi, I'm Ilona Madden, certified Nutritional Therapist and Health & Lifestyle Coach.