Some of my clients have started seeing results by the end of week 2, how exciting is that!
Duration: 8 weeks
This programme is for you if
You know that you cannot continue eating the way you are at the moment, as it has a negative impact on your health.
You don't know where to start because there is so much confusing information out there? Y
You don't just want to go on a "quick-fix" diet, but rather change your eating habits in a sustainable way?
You want to get a better understanding of what healthy eating really means and how the right foods can help you get your health and energy back?
As with all my programmes, I help you get more clarity of what healthy eating really means and help you sort out the confusing information on nutrition that is out there.  On top of being given the nutrition information, you will be gently guided to find out your best strategies to make sure that you will also be able to implement those tips on a long term basis. The programmes are designed for 8 weeks because that is how long it takes typically to create new habits.
After the 8 weeks, you will have established a good foundation for healthy eating habits to get you started on your healthier life. No more yo-yo dieting. No more being "on" or "off" a diet. And you cannot "fail"!
During the 8 weeks, we will together put a plan in place that suits YOUR lifestyle and YOUR food likes and dislikes. At the same time, we are making sure that you will nourish your body with those nutrients that you need most based on YOUR health history.
Each week, we review the plan, see what works and what does not, and why. I will support you with the right coaching tools and help you stay motivated. We will track your progress each week and you will be held accountable for. We will be using various tools and worksheets using elements of Cognitive Behavior Therapy, therapeutic art and coaching tools, as well as Nutritional Therapy questionnaires and Functional Testing if need be.
Let me be your Personal Health Coach now for the next 8 weeks!
What is included in the programme?
An initial Health & Wellness questionnaire
Evaluation of the questionnaire
Initial Consultation of 90-minutes to establish underlying root cause, explanation and establish an action plan.
8 consultations of review of action-plan and food diary. review of worksheets, and a new action plan, usually around 30minutes, ideally once per week.
Follow-up email after each session with details of what has been discussed and a new action plan.
Email support throughout the 8 weeks.
Who is this program for?
This program is ideal for anybody needs to get a better understanding of healhy eating and for anyone who wants to feel better, have more energy, and improve overall health & wellbeing.. It will help you establish new eating habits and revive your drive and motivation. Learn healthy eating the easy way without restrictions, calorie counting and fad diets.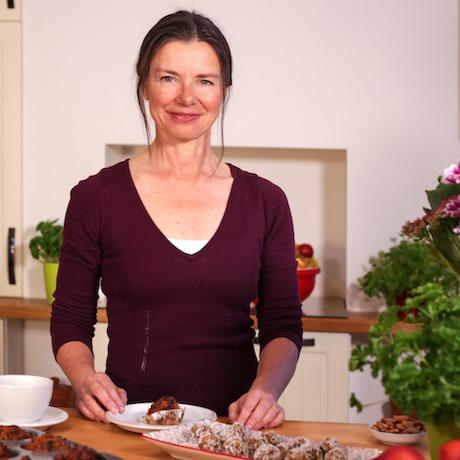 Are you ready to get started?
I know you are looking for the right solution for the issues you're having.
If you think this programme might be it, then let's get started.
To sign up for this programme, simply click the sign up button below. All payments are securely processed, and once complete, I'll get in touch with you to schedule our first meeting. 
Still not sure?
Book a free 20-minute discovery chat with me.
If you are still unsure about which option is right for you, let me help! Book a 20 minute chat with me and I can answer any questions you have. 
Hi, I'm Ilona Madden, certified Nutritional Therapist and Health & Lifestyle Coach.