online Programmes
Food & Mood Workshop
Lunch & Learn workshop "Food & Mood"
Monday, 17th August 2020 – 1-2pm online
Find out what to eat and not to eat to get you from feeling stressed & overwhelmed to your happy relaxed place.
In this one-hour presentation and workshop, you will find out how certain foods can add to your overall stress-level. It is often the foods we crave, such as sugary foods. What can you do to stop the cravings on the one hand, and avoid adding more to your daily stressors that you can't avoid.
There are also plenty of foods and ways to eat so that you can reduce your stress. Food that can improve your mood and wellbeing. Foods that actually make you feel great and boost your energy and concentration.
This is not just information, you will get tips and tasks to get started straight away to make you feel better and more relaxed. There is also an opportunity to ask questions.
To find out more, phone me, send an email or book in a discovery call.
€29.00
20 Minutes Can Change Your Life!
Our bodies are absolutely amazing and when we look after them well, and feed them only what they are designed to deal with, they will look after and make us feel and look great again!
Let me help you along the way!
Are you fed up putting up with sign of ageing and want to turn back the clock?
Here is the solution!
Find plenty of tips and information what foods and lifestyle choices are now necessary if you want to continue living an active and healthy life in your 50's, 60's and beyond!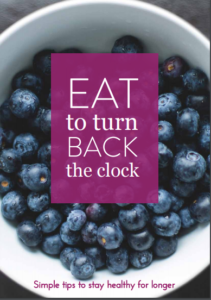 Note:  Don't worry, I won't spam! You are subscribing to my monthly newsletter with latest info, upcoming programmes, articles, and recipes.