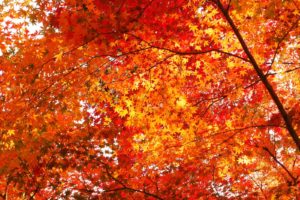 This program is designed to help you reset your metabolism and reboot your body after the summer indulgences of ice cream and BBQ's.
For this program, I have teamed up with Linda from Pilates with Linda
The private group will open on 23rd September 2019, but the challenge will start on 30th September until 28th October - 4 weeks - so you'll be ready for the Halloween break!
The food plan has been designed by experienced nutritionists from Zest4Life, to achieve the following results:
● Introduce healthy habits
● Nourish your body with fabulous fresh nutrients
● Reduce toxic load (caffeine, alcohol, sugar etc)
● Feel lighter and brighter
● Lose body fat and build muscle
● Improve body confidence
The recipes have been designed with the following principles in mind:
● Low carbohydrate (different to NO carbs)
● Blood sugar balancing
● Good quality proteins
● Good fats, e.g. avocado, nuts
● High nutrient density
● Easy to prepare – 15—20 mins max
● Gluten free
You will get:
- Exclusive online access to expert nutrition advice and support
- Beautiful eBook with 47 delicious seasonal recipes that suit the whole family and are easy to prepare
- Full shopping list, to make things easier
- Access to the private facebook group any time, from anywhere, so perfectly suitable for any busy people
- Daily motivational tips on how to plan, cook and prepare the meals, tips on nutrition in general, and support to stay on track.
- Regular videos with Pilates exercises to really help you shape up for the summer and to get closer to that bikini body
- Access to Nutrition advice any time, you can post any questions regarding this plan or other questions around your nutrition and foods you eat
GO ON, take this first step to you reset your body and boost your immune system this autumn!
Still not sure?
Book a free 20-minute discovery chat with me.
If you are still unsure about which option is right for you, let me help! Book a 20 minute chat with me and I can answer any questions you have. 
Hi, I'm Ilona Madden, certified Nutritional Therapist and Health & Lifestyle Coach.